When planning a South Florida corporate and special event it's important to hire the right photographer.
If you are planning a South Florida corporate or event, company gathering of any sort, South Florida is a great place to host it!  Because of our endless selection of beach venues, country clubs, and fine luxury hotels,  there is no doubt that anyone would love to attend a corporate event here.  Many people who attend corporate events here in South Florida also bring their families and turn the function into a complete family vacation.   In talking with attendees at corporate events I have found that many visitors extend their trip to enjoy everything that South Florida has to offer. When organizing a corporate, charity and special event making sure the  photography is done correctly is mandatory.  Once the job is done the pictures are all that remain and the finished images will have many uses.   Corporate images are often they are used for promotion, advertising and to promote the next event.  Without these images the client is stuck with nothing to promote the next function.
BELOW:
Aloha Theme Events are very popular here in South Florida. The photo below was taken at a special event in West Palm Beach. Attendees played golf During the day and were treated to an Aloha Theme Event at night. The client hired us for their South Florida corporate and event photography because they know that we can cover both the outdoor golf images as well as photograph the party as well.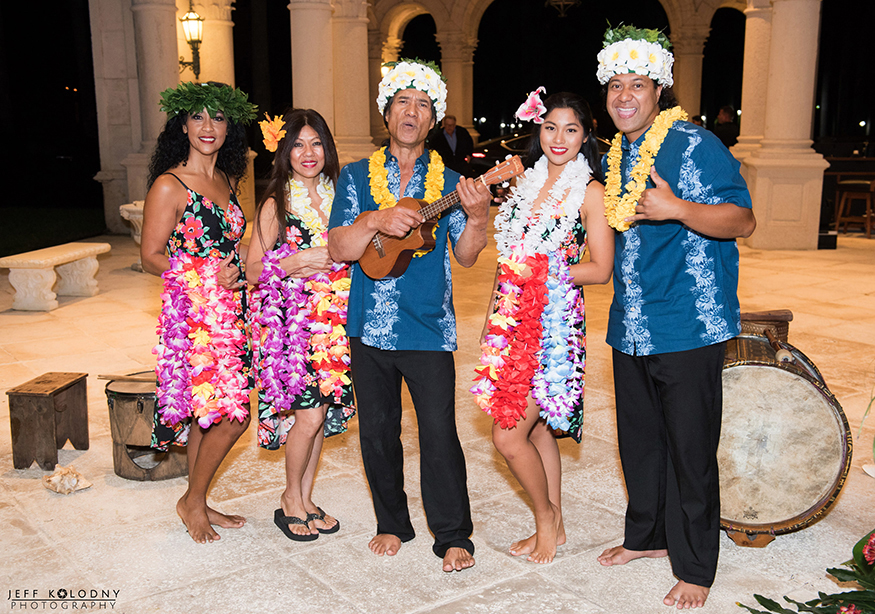 We offer corporate and event photography and video coverage for all types of events and activities including awards galas, corporate sporting events (such as golf), sales and marketing meetings, team building activities and much more. Having professional photography and/or video coverage of your events is a great way to share the experience with all employees and have a great record of everything that was achieved during the get-togethers.
BELOW: Capturing hand gestures during a conference. This photo was taken at the Boca Raton Resort and Club.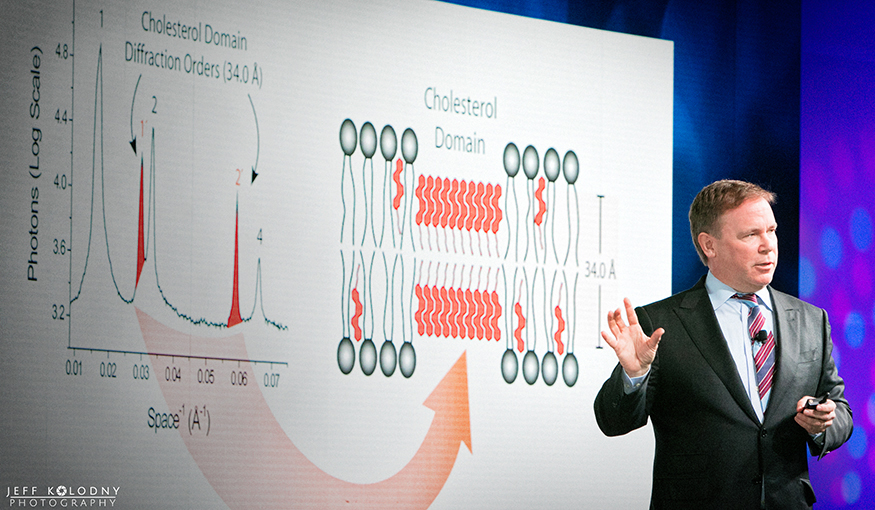 South Florida corporate and event photography is extremely popular because this area includes such a wide range of activities and places to visit.  Our beach front hotels are unique in the sense that they can be utilized in a wide range of various ways.  In my years as a photographer, I have photographed lots of  beach parties and corporate functions which have included games that are designed for team building.  Our wide beaches could also be used for as a location or a large group photos.  We have often been called upon to shoot an overhead group shot with our drone.  Some of the group photos include the services of professional sand writer or beach artist who can write something in the sand such as their company name or a message.   By using our drone we can position all the employees around signage to get a very unique photograph.
BELOW: Push up booth. This photo was taken during a special event beer bash at PGA National. Sometimes getting down low is the best way to photograph the action. For this photo the camera was sitting on the convention flow and tilted up just enough the capture the attendees face.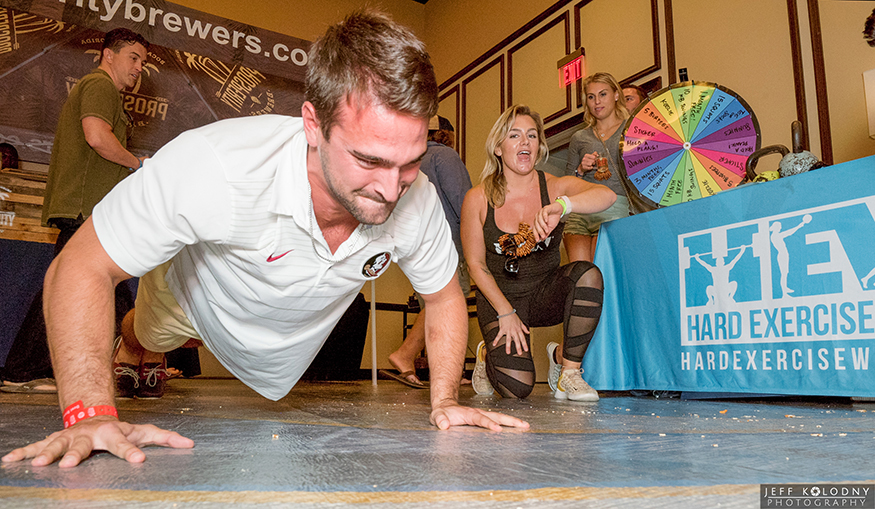 As a South Florida event photographer, I have seen all kinds of corporate events and special acts. One popular  act which is very common is synchronized swimmers at an event.  When you scroll down a few pictures you will see a photo taken in at a corporate event which took place at the Margaritaville Beach Resort in Hollywood Florida which featured swimmers in the pool on the hotel deck which overlooked the Atlantic Ocean.  It was quite a sight and provided entertainment for all the attendees.  This is something we can do here year round, so it has become popular with corporate events and parties to feature this type of entertainment. Some corporate parties have elected to have us shoot portraits of guests usually against a special backdrop they create and then print out the photos that night and give them to the guests in custom frames or folders. This is a really nice souvenir or take-away for the attendees. People seem to love this goodie.
BELOW: Photographing convention speakers is one of the top assignments a special event photographer will be required to handle. To do this well requires skill and timing. The key is to get a photo of the speaker looking good while he or she is lecturing. If the photographers timing is off then the photographer will get the speaker making a funny face. You can't just take one photo of the speaker with his or her tongue hanging out. The photographer has to keep shooting until the perfect image is captured. One word of caution. If the photographer shoots too much then the speaker may become distracted or annoyed. The skill is in getting the right shot with the least amount of distraction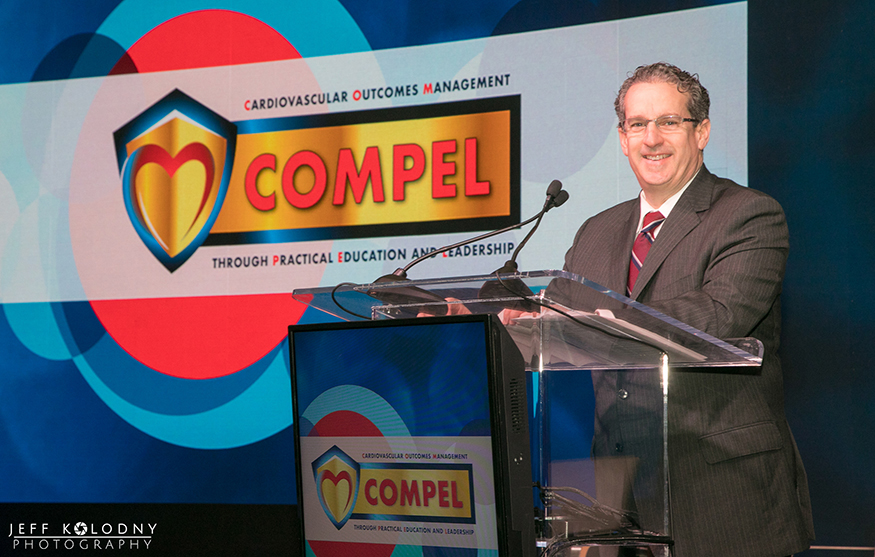 For any sort of corporate gathering, it is a great idea  to hire a professional to capture your South Florida corporate and event photography.   By hiring the best company you can find, you can rest assured that your attendees and your corporate event marketing team will  appreciate having the best useable images. Whether it's a beach event, a sporting event, or events that are entirely indoors, capturing all the activities is a definite plus. We always photograph lots of groups of people so that all the attendees are accounted for.  We also photograph the keynote speakers and guest speakers of all of the main events.   At many of the South Florida events we cover companies will request that we prepare a selection of photos to be shown the next day in a slideshow. It really gets the people pumped to see themselves on the screen along with other colleagues.  We are also always sure to photograph the details – whether it's the décor, food, prizes, awards – whatever it might be.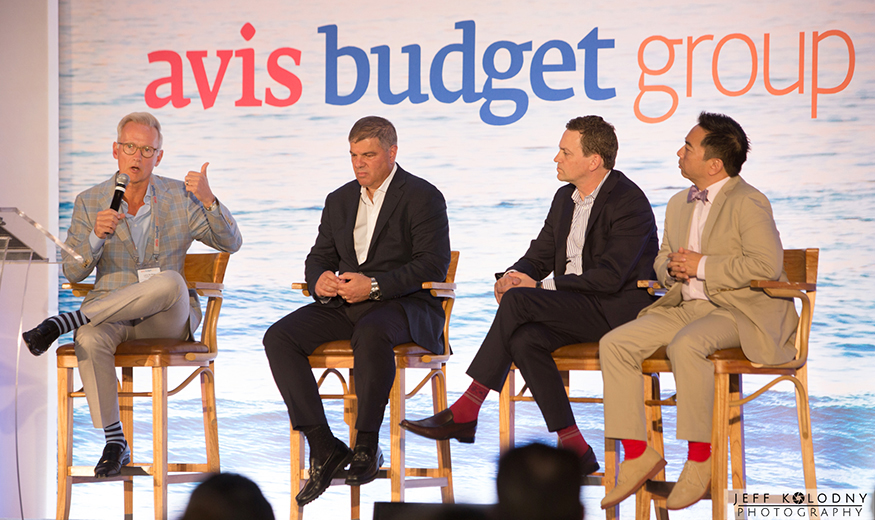 BELOW:
Given that South Florida is an ocean / beach culture, many special events have synchronized swimmers as entertainment. This photo was taken during a special event at Margaritaville Hollywood Beach Resort.  Photographing corporate, charity and business events requires a wide range of photography skills.  At any given job I find myself wearing a lot of different hats, at one moment I'm a headshot photographer, taking photos of corporate executives, then I'm shooting attendees mingling at a cocktail hour, next I'm photographing a keynote speaker or some breakout sessions.  Shooting all this different stuff keeps my life of a South Florida corporate and special event photographer exciting.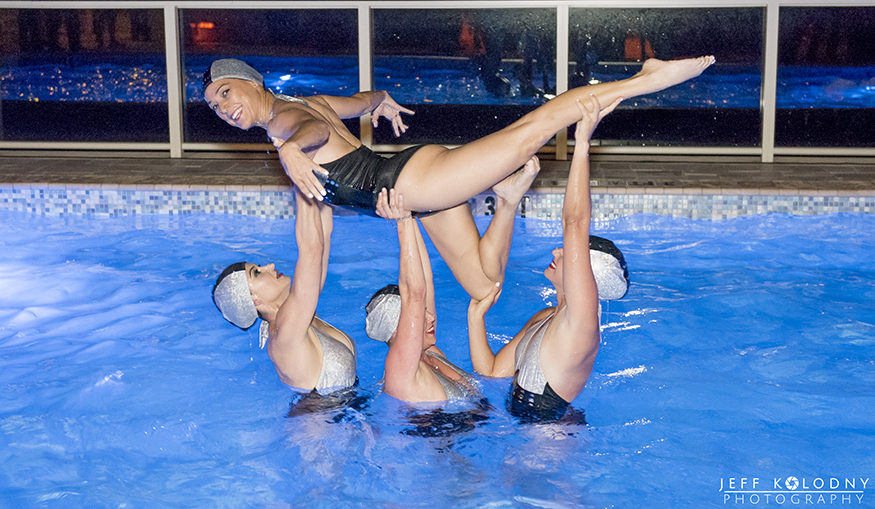 BELOW: South Florida offers a huge variation of cultural events as well as many different clubs and activities. This was taken during a karate event in Palm Beach.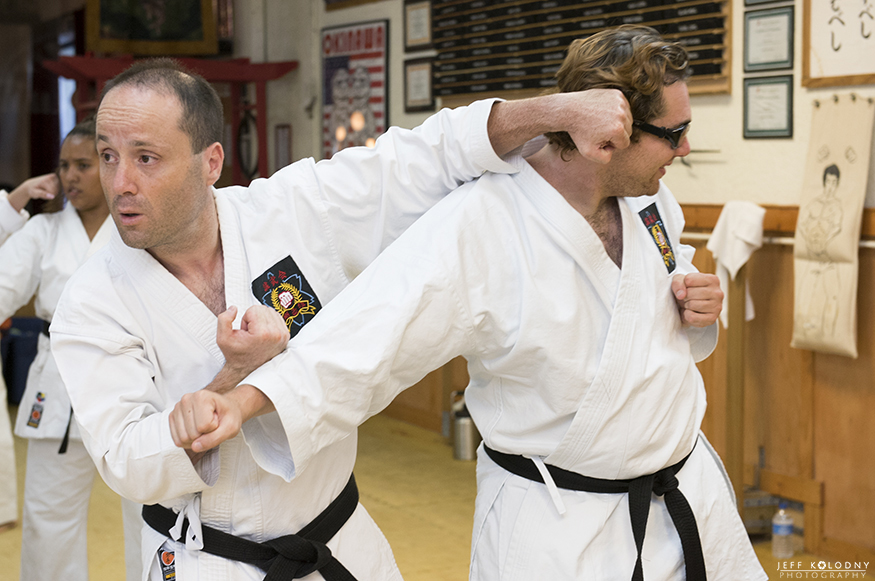 As experts in the South Florida event market, we are always happy to help! If your company is thinking about hosting a meeting or event here, feel free to give us a call. If necessary, we will be happy to help you find the perfect location for the type of event you will be hosting. After that, we obviously provide the best photography and video service and also perhaps point you in the direction of other vendors you will need to help make your gathering a huge success!
BELOW: As a corporate, charity and special event photographer I get to shoot all kinds of cool stuff.
I must admit, it's awesome when I get to photograph famous people.  The pictures above and below are from a charity event in which I got to hang, and take photos with some serious football stars.  Actually Super Bowl players.  Now I must admit, I'm not a huge football fan, but I will watch a few games every now and then.  However, as a South Florida professional photographer I must admit it's really cool when I get hired to shoot these unique and interesting jobs.
These pictures of various football players centered around various charity events and corporate events.  Some of the charity events took place in Palm Beach and others took place in Fort Lauderdale and Miami.  Basically these events which surrounded the Super Bowl kept me traveling all around South Florida,   When photographing theses types of events it's important do blend in with the attendees but also shoot in such a way as to capture good expressions and hand gestures.
Hiring us to cover your charity or special event.  While charity events take place create funds which will get donated to various charities, a photographer especially a professional photographer will most likely need to charge for their services.  Being able to photograph any type of event requires the skillset required put the camera in the correct place at the correct moment and with the correct exposure settings.  Most professional photographers have spent years honing their craft.  In addition a pro photographer should have a pro-grade camera.  When you consider the cost of the photo gear and the years of experience, plus the cost of staying in business, its easy to understand why a talented photographer would need to be compensated for the coverage.  As a professional photographer in South Florida, I take into account several factors before I quote a price on a charity event.  Some of the factors I consider are, the day and time of the event.  If the event date is only a few days away, and I happen to be available, I could be more flexible on price.  Another consideration is retouching.  When I photograph a wedding or corporate event retouching is required.  Retouching images could take hours,  in the case of headshots, a professional photographer is judged by how good they can make people look, to make people look their best photo retouching is often required.
BELOW:  The pictures below were taken at a special event in which I was hired to cover a fun team building event in Miami.  Actually the event took place at the Ritz – Carlton on Key Biscayne.  This was for a company that was interested in hiring the smartest and most creative people possible.  They hosted this event as a way of meeting the possible employees and showing them a great time while seeing how they work together as a group.  The purpose of this activity was to have each group construct the legos into a figure of a person using certain colors in special places.  As the photographer it was my job to capture the guests working to solve the problems presented and the show them enjoying the process.
If you are searching for the beat studio for your South Florida corporate event photography look no further.  I and my staff have been photographing corporate events around South Florida for well over 15 years.  Check out these other blog posts from other South Florida and Miami corporate and special events.  Here is an article on hiring a special event photographer.  In my articles and blog posts I try to give as much helpful information possible.  Often when I get hired to take pictures at a special or corporate event, I'm asked to provide headshot photography as well.  This is another area in which I am highly skilled.  If you are interested in headshot photography read the article here: Headshot photography in South Florida.
If you would like to see more pictures from some of the corporate events I have photographed here are a few more links: I'm sure you have seen this guy before.  I was hired to photograph each of the attendees with this superstar.  After the event was over each guest left with a beautiful framed portrait.    This photograph of Astronaut Scott Kelly was taken at the Boca Raton Resort and Club.   At another charity event in Palm Beach I was treated to a freee concert with Kool and the Gang.