Professional creative headshot taken in South Florida
This professional headshot in captured in South Florida, was snapped at one of my favorite places.

Working as a professional headshot photographer in South Florida, I get to take pictures in many different locations. This photo was taken during a wedding advertising photo shoot at the Versace Mansion in South Beach. Actually the Versace Mansion is now called The Villa Casa Casuarina click the link to visit their website. This is actually the former home of Gianni Versace and the place he spent his final moments. Today it's used as a hotel and to host luxury weddings and events. The guy featured in this picture was one of our models who got to pose with some of our brides in a commercial wedding shoot. Here are some links to a few of the pictures. Bridal Model posing at The Villa Casa Casuarina This is one of my favorite pictures from our photo shoot. Model posing at The Versace Mansion, this is another one of my favorites. Actually I have a ton of pictures from this awesome location. I'll circle back with more of this awesome venue later in this post.




While this isn't what you would call a headshot, it's more of a waist up portrait. It's was actually shot by my staff photographer, Albert. This photo could easily be cropped to a tight headshot if needed. He shot this in the mirror to add an artistic element. Most people who are looking for a professional headshot photographer in South Florida are looking for a basic background that is either one solid color, or a textured type background. I also offer headshots taken outdoors as well. As a skilled photographer I often work with natural light combined with some flash as well. The flash adds some highlights to the eyes. This light in the eye is called a catch light. To get the proper lighting in this shot we bounced the flash off the wall behind the camera. Bounce flash is usually very soft and created a very pretty look. When mixed with ambient light the results are very nice. For this shot Albert decided to go that the tough guy look and pose. He actually shot some pictures with the person smiling as well. When it comes to headshots we are very experienced. We also offer great instruction during the photo shoot. This guy has modeling experience, but most of out clients don't, and therefore we make sure to give plenty of easy to follow instruction.

More great information on headshot photography. As a leader in the South Florida photography business, I make sure I provide as much information about various aspects of photography as possible. My blog is loaded with a wide range of helpful photography information in the area of Weddings, Corporate photography, Bat and Bar Mitzvah photography, and of course headshots. In this article South Florida headshot photography I cover a wide range of topics including, types of headshots, indoor headshots, outdoor headshots, casual headshots and much more. I also talk about what to wear to your headshot photo session.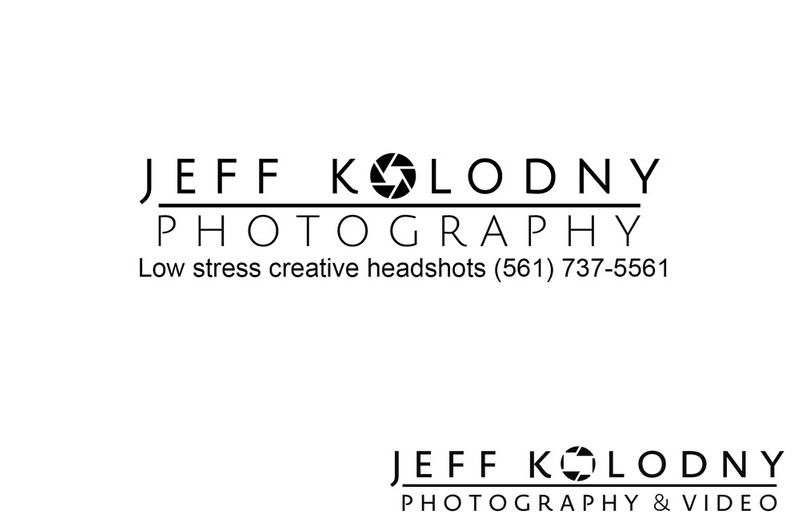 What makes our South Florida headshot photography process low stress? Simple, we don't leave you handing in front of the camera. Many photographers, tell their subjects to act natural and smile in front of the camera, sounds easy. However for the camera shy person, it's not so easy. Of course everyone will try because they want to look good. However, without instructions on how to pose, how to turn and how to correctly tilt their head, the pictures look dull and without emotion. This is why the photographer needs to direct the subject for the perfect shot. For those who have trouble smiling naturally , I wrote a full blog article in how to smile. By reading this article, and with a little bit of practice anyone will be able to strike a warm natural smile. Not great at smiling for the camera? Here is some help. In this article I talk about all the simple things that help people to smile easily and naturally. If you would like a quick smile fix. Watch this fun TV segment. Chandlers Fake Smile
In addition to giving great direction, we also provide full retouching. Generally guys prefer less retouch, however the retouching we provide is subtle and natural.
If you need a headshot for your resume, website, business cards, dating website, corporate website, brochure, or for any other reason call us at (561) 737-5561
Location: 7955 Emerald Winds Circle, Boynton Beach, FL 33473.