Bridal portrait taken at the Fontainebleau Miami Beach
This picture was taken during a South Florida wedding at the famous Fontainebleau Miami Beach.
Working as a South Florida wedding photographer, I get to photograph weddings all around Miami, South Beach, Fort Lauderdale, Boca Raton, Palm Beach, Miami Beach, Delray Beach & every other place in the south end of Florida. This means that I'm always meeting interesting new people and capturing interesting images. More on this later.
Who is this:
I must admit, I'm not a big football fan. Sure, I'll watch the Super Bowl or a game if I happen to find myself in front of a football game. So when Lisa the bride called looking for a wedding photographer I figured she is planning a nice wedding. I asked her about how she found me and told me she heard me name around and was referred by several people. So in normal fashion I asked her for her name and the grooms name. Her answer was Drew, Drew Rosenhaus. Ok Lisa and Drew, yes Drew Rosenhaus. Obviously, Drew Rosenhaus is someone I should have known. So I looked him up and found that he is the most successful sports agent on the planet. Or at least one of the most successful agents. He is also the persona of Jerry Maguire a movie about a sports agent. The wedding was unique because everything was football related including the reception decor. The wedding day started at the famous Fontainebleau hotel with the bride Lisa and her girls. After some getting ready photos, I was able to spend some time photographing Lisa in the hotel lobby. For any photographer who is familiar with the South Florida area, the Fontainebleau is a dream wedding and event location. Located directly on Miami Beach, the hotel has a wide range of picturesque places to making beautiful wedding portraits, you could shoot on the beach, but you also have landscaping all around the hotel. The lobby is also a great place for making creative pictures.
Pictures I have taken at Fontainebleau Miami Beach weddings.
Here are some pictures from other weddings I have shot at this awesome South Florida wedding venue. Tara and Scott's wedding at the Fontainebleau Miami Beach - This is another one of my favorite weddings I had the honor of photographing in Miami Beach. Tara was a beautiful bride and Scott was so easy going and fun to photograph. I love it when a bride trusts me and lets me work creatively. I really enjoyed photographing this wedding. Retro bridal portrait taken at the Fontainebleau in Miami Beach - This shot also taken at the Fontainebleau is from another great wedding. The link below will take you to a full blog post from Lisa and Drew's wedding.
When recently engaged couples start searching for a South Florida wedding photographer they usually start by looking at images taken by area photographers. While showing great unique images shows a potential client that you may have gotten some great photo in the past, it doesn't tell a couple much more than that. To be a great wedding photographer your photographer should have skills in many different areas. These include, having great communication skills. This means returning phone calls in a timely manor. A wedding photographer also needs to have to experience and ability to make a wedding photography timeline. At timeline should include, the photography start time, the people who need to be available at the start time. Hair and make up are also important when it comes to wedding photography. The hair and make up people need to know when they need to have the bride ready for photography. Allowing time of family pictures is another important aspect of creating a wedding photography timeline. For more on this subject read my article on making a wedding photography timeline.
Staying out of trouble as a wedding photographer.
I have been a wedding photographer form, let's just say many years. Over 15 years working as a South Florida wedding photographer. This means I have learned a few things and I have developed innate skills when it comes to shooting weddings. One of these skills is knowing that it is not acceptable to miss key photos, especially family photos. When I was starting out as a wedding photographer I worked for other photographer. These photographers held my accountable for every required photo that needed to be taken at a wedding. This includes pictures like, Bride and Mother, Bride and Father, Bride with Parents, Bride and her Brother or Sister, Generation pictures such as, Bride, Mother, and Grandmother. If I missed a photo, I was held to account. Today many wedding photographers consider themselves, photo-journalists. To me, this is code for, I'm not responsible for any posed or required pictures. It's not a way to build a business with happy clients. I also love wedding photo-journalism, capturing a special unposed moment at a wedding is very exciting to me. Having the ability to capture a photo-journalistic moment that is also artistic is even better. Here is an example: Bride's grandmother seeing her for the first time in her bridal gown. Bride and her maid of honor Bride and groom walking into their wedding reception. Some people think any bride and groom photo that is black and white is photo-journalistic, Not the case. The photo must tell some sort of story. It could be as simple as an expression, or a hand gesture, however it must tell a story.
Since I started working as a South Florida wedding photographer, I have received over 140 wonderful five star wedding wire reviews! As a result I have won the Couples Choice award. This award is only given to the top 5 percent of all the South Florida wedding photographer. To receive a review, clients must love your photography and and be happy with your service as a professional. Trust me, no client would write a five star review if they were not very happy.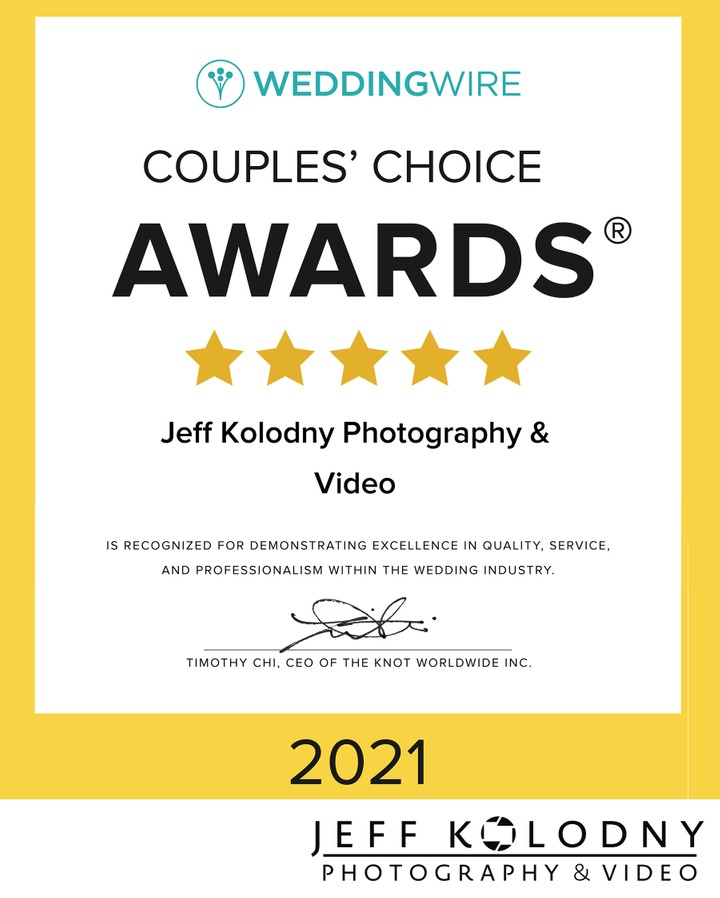 Location: 4441 Collins Ave, Miami Beach, FL 33140.