Fine art wedding photography
What is a fine art wedding photography?
When some one thinks of fine art, they usually think of beautiful pieces of art work hanging in a very expensive high end art gallery. By pieces, I am referring to sculptures, paintings, or anything artistic, that creates a sense of feeling, emotion, and wonder. In the world of "Fine Art" what one human finds emotionally valuable can differ completely from another person view of emotionally visibly valuable. Take for example the painting of Joan Miro, Kazuo Shirago, Marc Chagall, all famous artists with huge followings. Many art collectors have paid thousands and thousands of dollars to own their work. However, there are some that look at their work and say, not for me, or I don't get it. The same goes for photography. Currently I'm a South Florida based photographer who shoots weddings, bat and bar mitzvahs, corporate and other events. I was not always a South Florida wedding photographer, before I moved to sunny Florida, I lived in Los Angeles where I had to luxury of hobnobbing with some of the most famous photographers on the planet. Just like the fine art painting world, I just couldn't wrap my head around those famous fine art photographers who featured, out of focus pictures, over exposed pictures, and pictures of I don't know what. However, they were famous and I wasn't. Maybe, I'm a little more famous now? With this in mind, the definition of fine art wedding photography varies from person to person, or bride and groom & bride and groom. So in reality, fine art photography could be any image that is liked and admired by some people. Am I an South Florida fine art wedding photographer? I like to think so. I have certain rules about my imagery. Rules such as, pictures need to have one element in clear focus. Exposures need to be correct my my standards. What are my standards for exposure? I believe that anything that should appear white, should look white, but with detail. For example, a white wedding gown that contains a texture or beading should show that in the picture. If a beautifully textured wedding gown is over exposed to the point in which a viewer can't see the texture then it doesn't make the cut, at least in my book. With this said, or written, a white wedding gown, that has been photographed in warm, golden light, would be perfectly acceptable is that warm color is visible in the white areas. It only makes sense that the warm glow would change a white tone to gold.
Another aspect of potential fine art wedding photography, is the use of creative techniques, such as, creative framing, following the rule of thirds, good use of backlighting, and may others. Check out this blog post on what makes a good photograph. What makes a photograph good? Based on the above you can figure, anyone could be a fine art photographer and you would be correct. Fine art photography is a matter of taste, combined with the vision of the photographer. I would not necessarily consider a snapshot taken with no thought on part of the photographer a fine art image.
As a busy South Florida photographer, I have rules about what makes an acceptable image.
What make an image acceptable, Since I'm a working photographer, I am responsible to my clients. Ultimately they are the ones who have hired me, and they are the ones who pay. This means that my images need to follow certain rules. I feel that it an image is true to these rules, than the image should be deemed acceptable. The first rule is simply that one element of a photograph must be in focus. If for example the picture is a close up it's perfectly fine to have everything around the focus point out of focus, as a matter of fact, some viewers love that look. However, if you have a bunch of important elements lined up, such as a line of people, they should all be in sharp focus. As a South Florida wedding photographer, I see other photographers this mistake all the time. The shoot the wedding invitation from an angle. Because they used too wide a lens opening, the focus fall off. This results in an image in which you can read part of the invitation and not the full text. If this picture is going in a wedding album, (we sell a lot of fine art albums) the client is going to want album viewers to be able to read the full invitation. A wedding photographer who makes this mistake should not be considered a fine art wedding photographer.
Another must when it comes to producing acceptable fine art images is exposure. One new photography style which gets a lot of hype, is Light and Airy photography. Light and airy images have a very pretty over exposed feel to them. The key is to produce a light and airy picture, that look soft and light, but doesn't cross the line of blowing out the fine details. For example, when a bride spends thousands of dollars on a bridal gown, and the gown features textures, patterns and beading, those details should be visible in the pictures. Getting a light and airy image, that has these details requires perfect exposure on part of the photographer. Too many photographers who consider themselves, fine art photographers, over expose to the point of loosing detail. Since the term fine art photography means something different to everyone, I guess it's ok? In my book, conveying detail in the white areas of the main subject is required if a picture is going to be considered fine art. Keep in mind, not all the area's of an image need to be perfectly exposed. If the picture includes a sky, and the sky is blown out, and the main subject is exposed correctly, this could be considered acceptable. However, I myself have had clients ask me to pull in a blue sky in the past. One again, if you exposure is correct, then pulling in a blue sky is possible, if the exposure is over by 2 f-stops or more, then chances are, no photographer would be able to pull in the blue sky. It's common for a photographer to add a blue sky from a different photograph using Adobe photoshop, however in my book of fine art wedding photography, the exposure should be correct from the start. So to recap, Fine Art wedding photography, is a term that has no specific definition. What one person loves and considers fine art, another person doesn't. As a South Florida wedding photographer, I like to think I produce fine art work. However, I realize that not all my photography should be considered fine art. Pictures taken on the dance floor, or some generally fun goofing around pictures are not to be considered fine art. But then there are my artistic, pretty, creative images. Many of these, I do consider fine art. As it turns out some prominent people in the wedding photography industry agree. This is based on the fact that many of my pictures have won awards in which the rules of winning pictures is strict.
About this Breakers, Palm Beach wedding picture.
If you are planning a South Florida wedding then you should certainly hire a fine art wedding photographer like myself. Then you should consider tying the knot at one of South Florida luxurious venues like the one pictured here. This picture was taken inside The Breakers, Magnolia ballroom. While not the largest ballroom The Breakers had to offer, it's certainly very large. As a wedding photographer who is based in South Florida, I have worked at The Breakers many times. Here are a few links to more of the pictures I have taken at The Breakers. Colored Infrared Wedding Picture captured at The Breakers. You must check out this picture, it was taken along the Atlantic Ocean walkway behind The Breakers. As someone who considers themselves a South Florida fine art wedding photographer. My goal is to produce work that is beautiful and unique. To accomplish this, I look to all types of unique photographic techniques. This picture was shot using a special infrared camera, then I used Photoshop to colorize parts of the picture.
This wedding picture - was taken along the same sea wall. I didn't do anything too unique to this shot. I posed the couple looking out to the Atlantic Ocean, later I added a sepia filter to shift the color balance and make the tone of this picture more interesting.
This one one of my favorite Breakers, Palm Beach pictures. The Breakers has a wide range of structural backgrounds that are very beautiful. There is also several fountains as well. This picture was taken at one of the smaller fountains on The Breakers Property. The picture was simple, the groom picked up the bride and they kissed.
Check out this ballroom decor picture One of the most popular ballrooms at The Breakers, is The Circle Ballroom. Known for this circular shape the room creates a enclosed warm vibe that all the wedding guests simply love. Attending a wedding in to circle room is an unique experience.
This picture of a bride standing by her bridal gown, was taken in the Mediterranean ballroom. It's actually the same room where this picture was taken.
BELOW: Although this picture does not show any specific part of The Breakers, it was also taken at there. I shot this picture during the bride and groom s first damage. The circular glass surrounding the couple was actually the glass candles and crystal centerpieces on the guest tables. As a photographer who strives to produce fine art photography, I am always looking for a unique perspective. This picture ticks all the boxes in my requirement for acceptable pictures. The bride and groom are in sharp focus, nothing is blown out, you can even see the wrinkles in the groom jacket.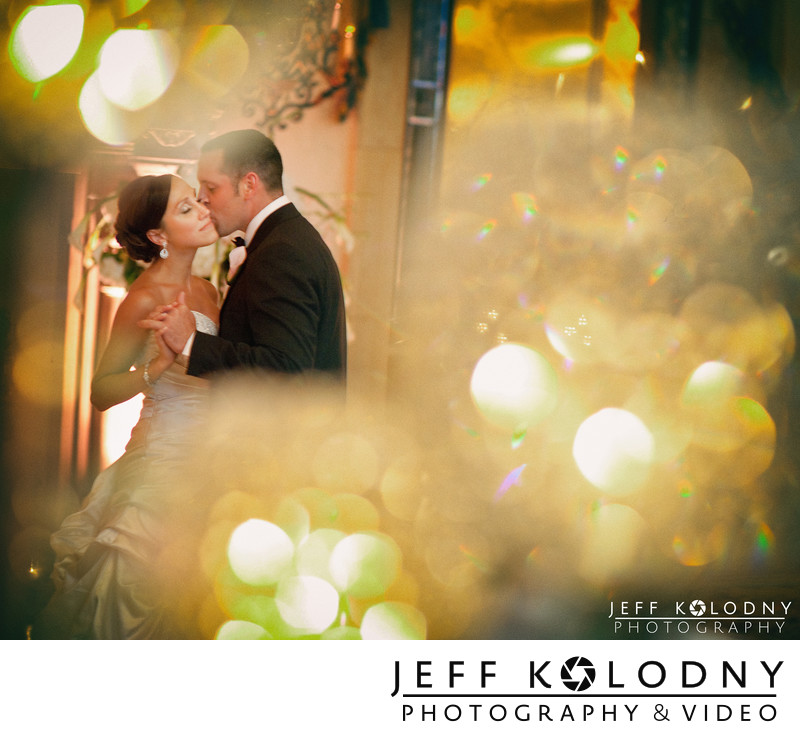 Location: 1 S County Rd, Palm Beach, FL 33480.