Elopement photographer in South FLorida.
If you are planning an elopement in South Florida or any place in the Caribbean read below.
If you are planning a South Florida or Caribbean elopement then having the best pictures should be high up on your list. Since this is a once in a lifetime event why not get the best pictures possible. I have been working as a wedding / elopement photographer in South Florida for over fifteen years. Living and working in Southern Florida I have found that elopements here are very popular. Not only are South Florida elopements popular but often people will call me to photograph elopements and small wedding all over the Caribbean. Because I'm located in an area that had easy access to the Caribbean I get lots of requests to photograph small weddings and elopement all over. For me hoping on a plane and flying off to one of the islands such as The Bahamas, or Jamaica, or Grand Cayman is easy. I recently photographed a wonderful wedding in Curacao in which everyone stayed at an all inclusive resort. On the wedding day everyone traveled by bus to a very small rustic church for a catholic ceremony. After the ceremony I went with the bride and groom in a taxi around the island to take bride and groom pictures. Below are some photos from this wedding. Below: This picture was taken at the resort on the morning of the wedding.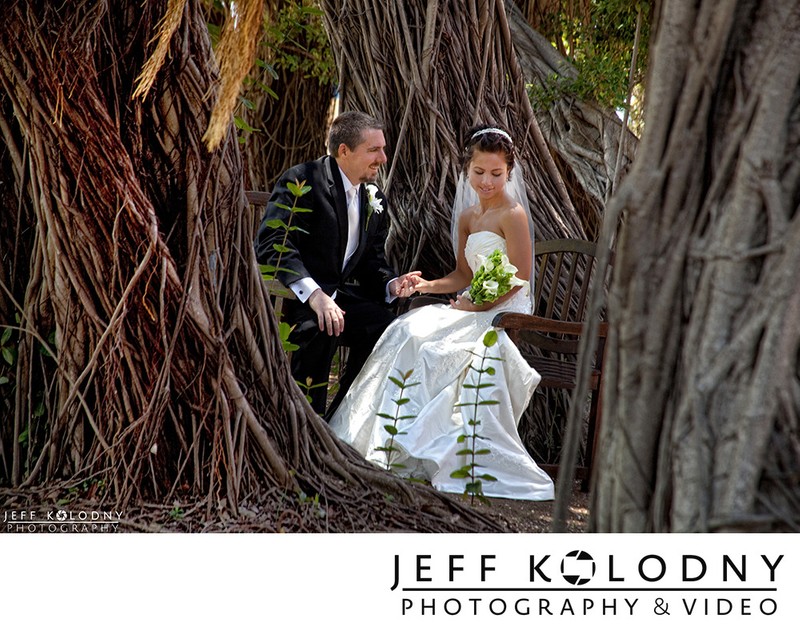 BELOW: These pictures were taken after the elopement ceremony in Curacao. After the wedding ceremony I traveled around with the bride and groom seeking out the most picturesque locations to make the most beautiful pictures. Traveling to photograph and elopement or a small wedding in the Caribbean is always exciting. Because I'm based in South Florida it's very easy for me to hop a flight in any of the islands in the Caribbean.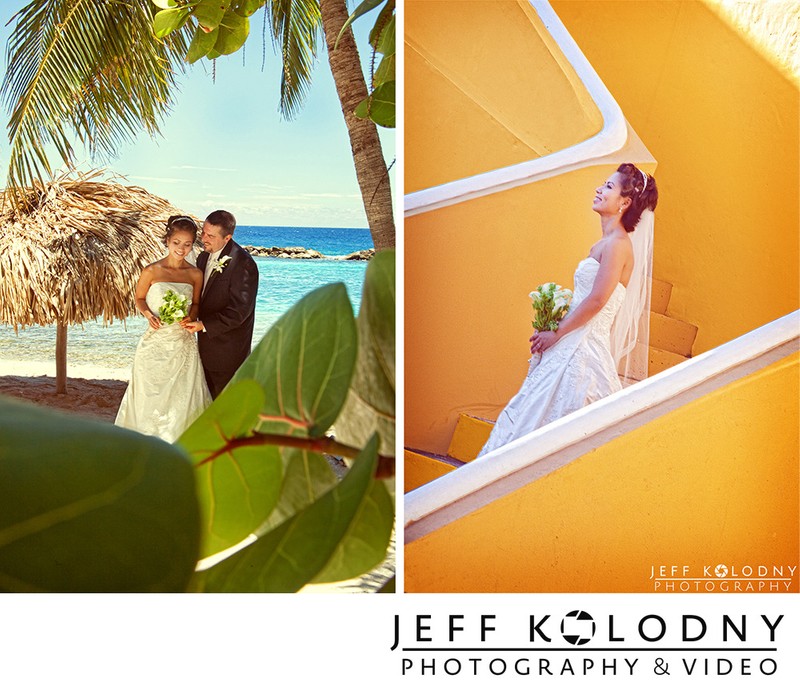 The picture in this article was taken at the Ocean Club in the Bahamas. The bride and groom hired me because they saw that I'm a elopement photographer in South Florida. Then intentionally looked online for a photographer located in South Florida because they knew that it would be easy for me to get in a plane and be there for their small elopement. I was in a meeting when they e-mailed me the day before their Ocean Club ceremony. The e-mail said something to the effect of, We are on vacation and would like to marry tomorrow. If you could be our photographer we would be thrilled. I worked out an elopement photography package with them and was at the airport 3 hour later. I arrived in the Bahamas that evening and started the photography at 3:00PM the next day. I'm thrilled that I was able to photograph their elopement.
Check out this elopement photo taken in Jamaica. Elopement picture taken in Jamaica. This shot for a couple was taken during a couples elopement in Jamaica. I was actually there photographing for Playboy. I happened to see them trying to take their own elopement pictures when I offered to take a few with my professional camera.
Black and White elopement picture This picture is of the same bride. I shot this photo using a special camera that shoots black and white infrared photos. Infrared photography is very unique which is why I love it. Its also difficult to shoot infrared and required a special modified camera. Most South Florida elopement photographer do not shoot infrared, so if you Love this look, I'm your guy.
If you would like to learn more about planning an elopement in South Florida or any other place in the Caribbean check out this article I wrote. Planning a South Florida Elopement At the time I'm writing this, the country is in the middle of the Coronavirus pandemic. Everyone is asked to keep six feet apart as a way of preventing the spread. Large wedding with over 100 guests most likely won't happen for several months. However, even though you can't have a typical large South Florida wedding, this is still a great place to a small wedding or elopement ceremony. In addition, most of the hotels in the area are offering South Florida elopement packages. It's a great time to get married in South Florida.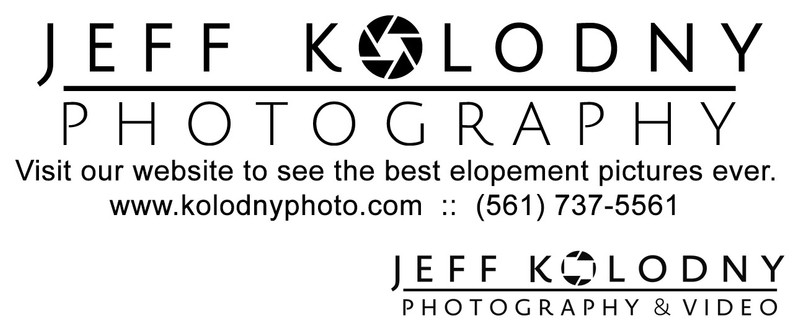 Location: Boynton Beach, Florida 33473.