Bride posing at the Villa Casa Casuarina
Bride posing in Versace's Bedroom at Villa Casa Casuarina, South Beach FL
This is one of my favorite wedding photos from Miami. Actually it was taken at the Versace Mansion in South Beach Florida. At least that is what it used to be called. The venue was recently taken over and re-named The Villa Casa Casuarina.
Located in South Beach Florida the Villa Casa Casuarina is the former home of the famous Gianni Versace.
This photo was taken in the bedroom suite at Casa Casuarina. For a Miami photographer the villa is a photography wonderland. The outside courtyard is just beautiful with stone tiles sand a multi- colored tile pool. The inside of the villa features plenty of stained glass and stone pillars.
During the brides portraits I was taken back by the beautiful light spilling from the art deco bathroom. Posing the bride here was a no brainer. Since she was almost completely backlit as little extra flash helped fill in her face and body.
If you are planning an elopement or a complete wedding in South Beach then this is as great venue to check out. For this wedding we actually started the photography at the Ritz Carlton down the road. After the bride get into her gown we moved to the villa for the first look and the posed photos.
Since moving to South Florida over 15 years ago I have photographed weddings at hundreds of different wedding venues here in South Florida. If you need any help finding the perfect place for you wedding or elopement please give us a call. We are always happy to help with all your wedding plans.
We can be reached at (561) 737-5561
Check this out! This image was published in Elegant Bride Magazine!!!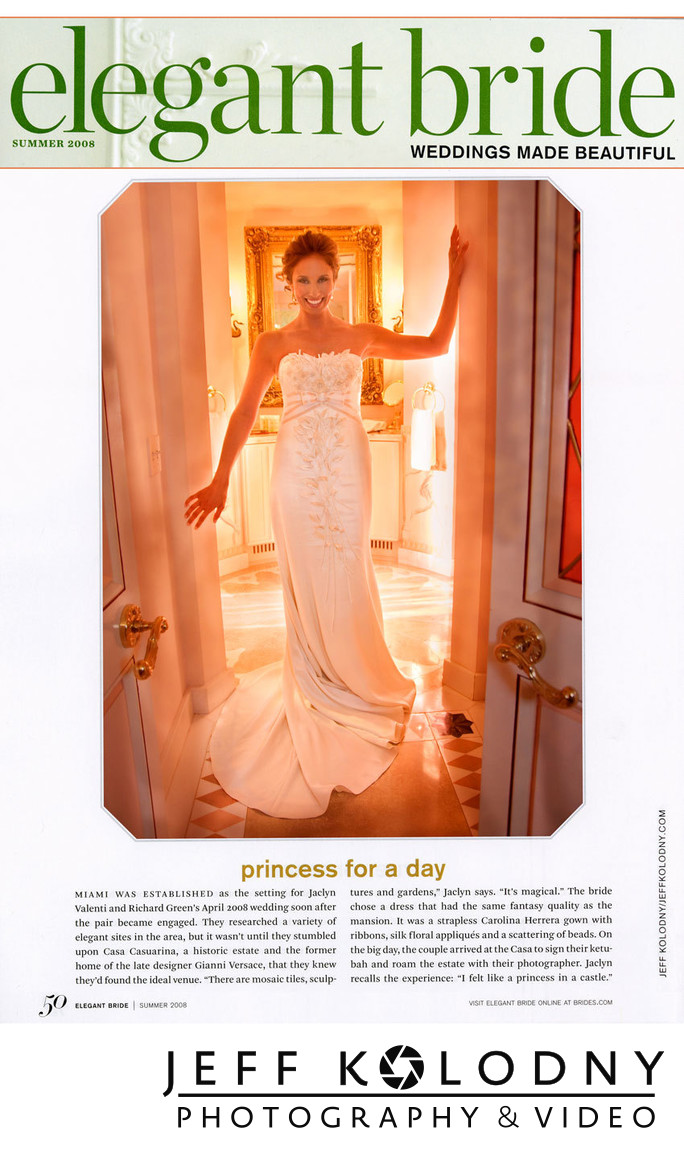 Location: 1116 Ocean Dr, Miami Beach, FL 33139.