South Florida Event Photography
As a South Florida event photographer sometimes I get lucky and find myself at a dream job! This special event took place at the Boca Raton Resort and Club and featured superstar Gladys Knight!
What a fantastic opportunity to get some awesome photos of a superstar while listening to great music. Often when I get hired to photograph a special event I have no idea what or who I'm photographing. Sometimes this lack of event information is intentional because the event planner wants to keep the special guest a secret. This was the case in this situation. When I arrived I started to photograph all the standard stuff. Guest arrivals, people mingling, the decor, the signage and all the other required stuff. During the photography I remember thinking to myself, what a nice elegant event. The Cathedral Ballroom at Boca Resort was filled with beautiful flowers, very creative lighting and staging with sound equipment that was beyond what is considered the norm for a South Florida special event. The event attendees came in after the cocktail hour and mingled for a while before taking their seats. In the usually Boca Raton Resort and Club fashion the meals were plated and the guest started to enjoy a very tasty meal. If you have never attended an event at the Boca Resort let me enlighten you. The cuisine served at this venue is the best around, not only does this hotel serve tasty food, the food also look great. As a wedding / event photographer who is also an experienced food photographer I take notice of good looking cuisine. After the guest finished the dinner, the security people arrived and the main door the the Cathedral room was closed and guarded by hotel staff. Next there were some speeches which introduced the special guest. When the speaker introduced Gladys Knight the crowd went wild. She came out to the raving applause and just stood there taking in all in. Once the guest quieted down she start speaking followed by singing. What a beautiful voice! It was an amazing night in Boca Raton, Florida. Gladys sang many of her hit songs including, The Grapevine, Midnight Train the Georga, and The best thing that ever happened to me. Between her songs Gladys spent some time talking about her life and history. She gave some fun lighthearted advise, told stories which led to more singing and entertaining. While her voice was amazing I also have to mention that her band was also great. The fact that her band was made up of a group of extremely talented musicians really added to the impact of the high end elegant special event.
It's no secret that the largest venue in Boca Raton is the Boca Resort. Between the resorts huge ballrooms, its majestic Cathedral Ballroom and the convention center this is the perfect place for a company to hold its special event. In addition to the resorts large property and ballrooms the hotel is also located in a fantastic part of South Florida. Because Boca Raton is centrally located, visitors who attend corporate functions can also venture out and find virtually unlimited activities. From Fishing to SCUBA Diving to hanging on the beach and sailing this area is a wonderland of fun. Often when I cover a South Florida event that runs several days I find the one of the days is spent photographing an off site activity. I recently took pictures with a group that ventured out to Xtreme Action Park so that those in the group could race go carts, play laser tag and roller-skate. There are several fine dining options at the resort and there are also many more choices of great restaurants in the local Boca Raton area. Recently the in-house Boca Resort design company, Boca By Design hired me to take headshots of their entire staff. As a very nice gift they gave me a credit to dine at Lucca one of the fine restaurants located inside the resort. Below is Lucca's Amalfi Lobster Seafood appetizer, which was so unbelievable tasty. Of course this was followed by a complete awesome fine dining feast. What a nice reward for taking some nice corporate headshots!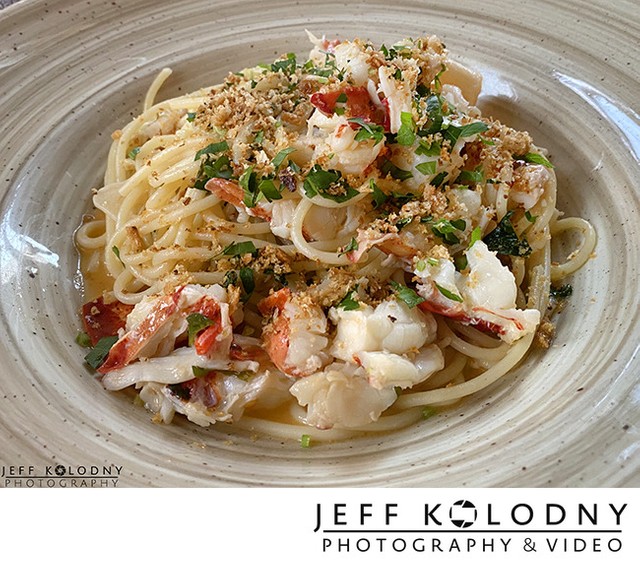 While this is an article on Special Events at The Boca Raton Resort and Club I felt that I just had to include this tasty appetizer. In addition to my skills photographing , Weddings, Special Events and Headshots, I've also had formal training in Food Photography. As a South Florida food photographer, I can't sit down at a dinner table and not take a food picture, especially when the cuisine looks like this!
Ok enough yummy talk. If you are planning a party or special event of any type I would urge you to consider the Boca Resort at a place to hold your event. By the way, I have photographed a ton of beautiful luxury weddings here also. While you are at it, call me for the photography. I have been photographing weddings, special events, corporate events for the past 25 plus years. I know everything about all aspects of wedding and special event photography. I could be reached at (561) 737-5561
Location: 501 E Camino Real, Boca Raton, FL 33432.